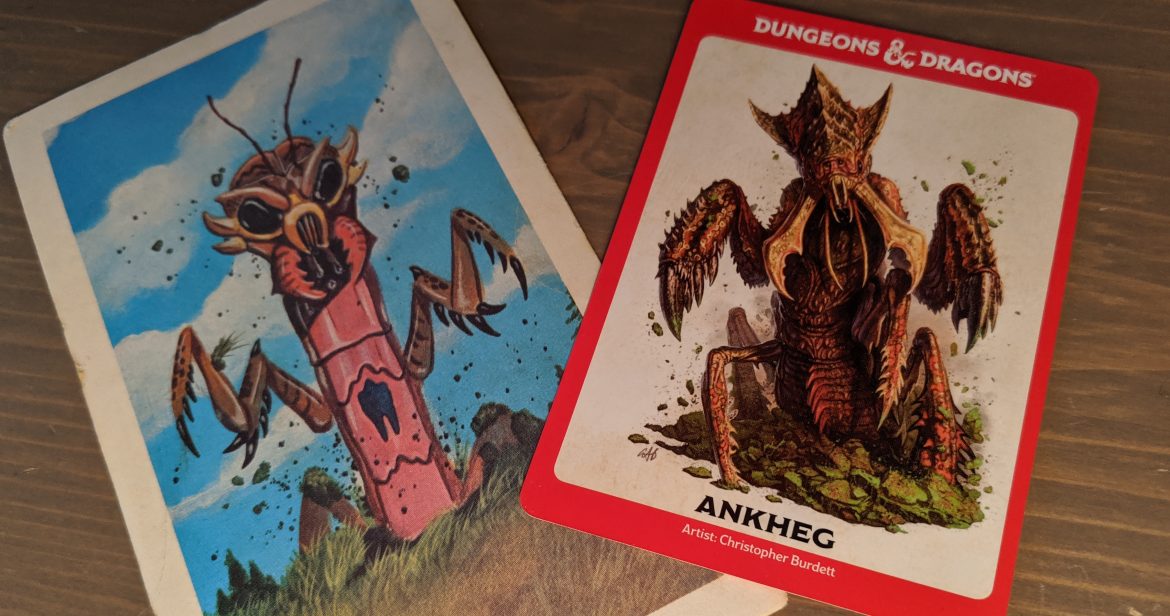 OK, this may be something of a cheat for the Through the Ages series. As far as I know there have been exactly two attempts at creating D&D monster cards, though I personally think it's a wonderful idea. It's only recently that I happened to discover on Amazon that they made 5th edition Monster Cards, and out of curiosity I scooped them up. Sadly, I think they're not even as good as the old version.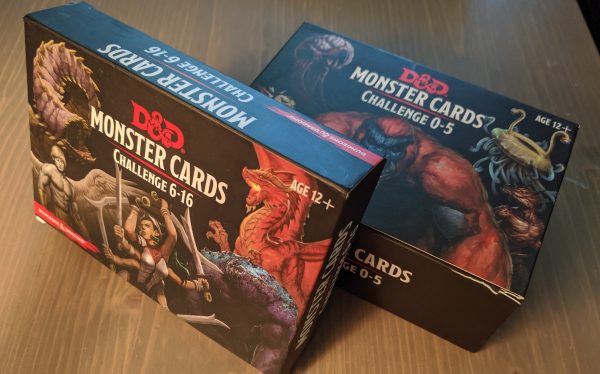 I posted in the past about the old 1st edition era Monster Cards, which actually I really quite like. Unfortunately the major problem with them is the number of monsters that got left out, which hinders their usefulness. In the post linked above I identified 44 cards Delta and I would love to add to the set. It's still in the back of my head to one day sit down and create at least a home-printable version to fill in the gaps, but I never seem to get around to it.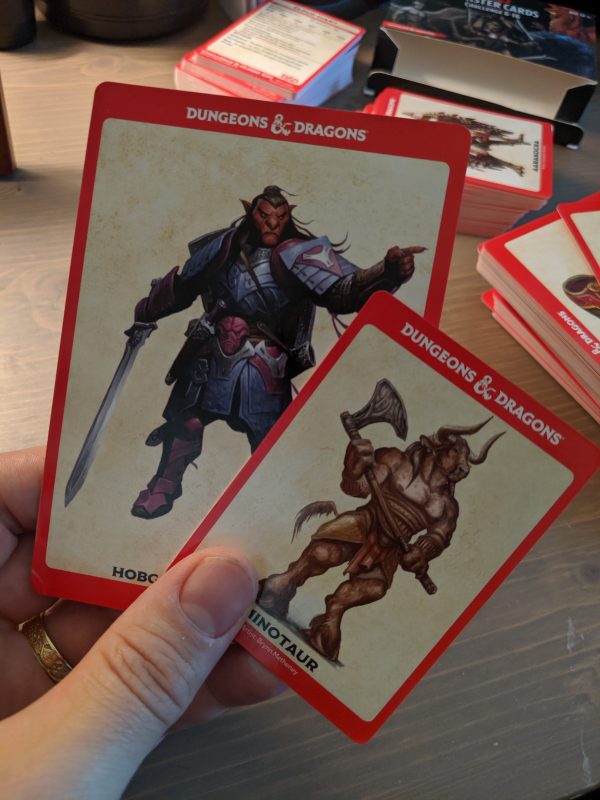 Is the 5th edition set more complete? I have no idea. There do seem to be more total cards, but I haven't bothered to index them. The fact is they have some bigger flaws. The most major one is of course that the cards come in two different sizes. Some of the cards are double sized (5″ x 3.5″) while others are standard poker sized (3.5″ x 2.5″). Each box came with a mix of both sizes, and it appears pretty arbitrary which monsters appear on each sized card.
This is absolutely dreadful and completely ruins the cards usefulness as an actual tool at the table. Why? Because it makes them impossible to organize in a way that makes it easy to pull any given monster on the fly. It reminds me a lot of the old Monstrous Compendium problem.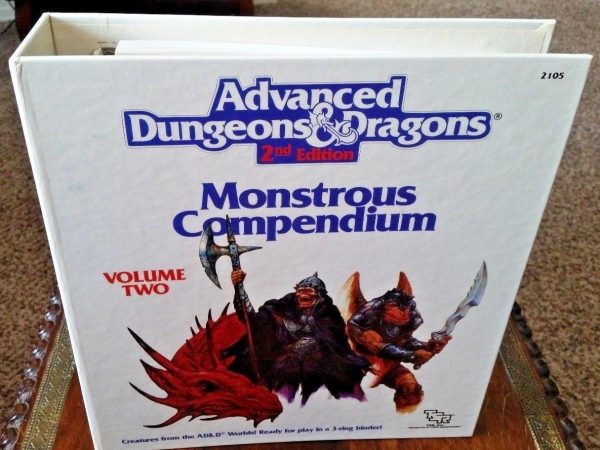 For those who don't recall, back in they 2e days TSR created a 3-ring binder of monsters called the "Monstrous Compendium". They then sold add-on packs of 3-hole punched monsters, so you could easily slip new monsters into your collection. Seems great, right? Only they made one fatal flaw – they printed pages with multiple monsters on them. I know for sure they had some pages with one monster on one side and another on the back, but I think they even in some cases gave a monster only a half-page, packing up to 4 per page. The problem with this is of course that it makes it impossible to actually sort the monsters when a new one comes out that comes alphabetically between two that are on the same page.
I have some other smaller problems with the 5e cards. They put the name of the monster on the front of the card which I think is a bad idea. I like holding up the cards to have the stats in front of me while the players only get to see the art. Sometimes I'd wedge a card into my screen so it remains in visual while we play. Telling the players the name of the monster can sometimes be too much of a give-away. Also, tuck boxes are really not a great storage choice. I mean, I could always go out and buy a plastic index card case for them… but oh yeah, wait, the cards are different sizes.
Sadly, I think that means these cards will sit on a shelf and never get used. It's a shame really, because cards feel like such an obviously good choice for monsters. I'd love to be able to quickly pull up an image of any given monster for my players. Or if I had the time pull out all the monsters I need for a given adventure to cut down on the page flipping time. It's a real shame they flubbed this one.