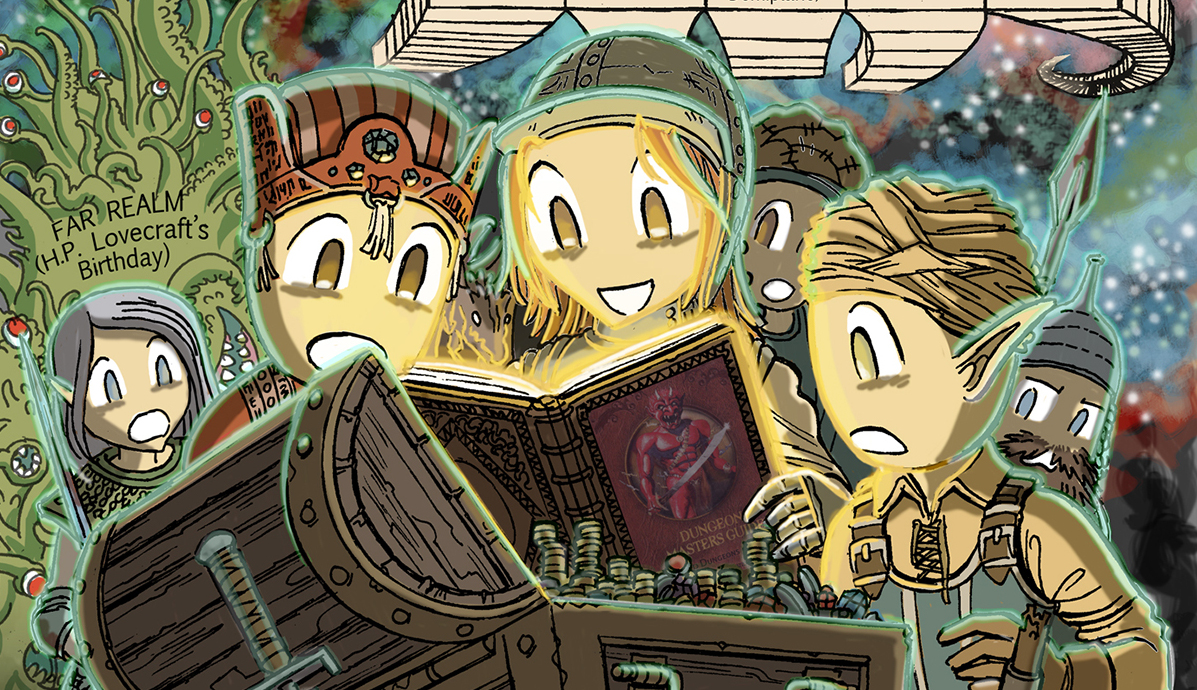 This morning I find myself sitting in the California sun, about to go attend D&D Live 2019, and an article came up on my feed entitled Maybe… Don't Play D&D? The author seems to argue that the roleplaying hobby is a vast arena of different games, and that perhaps D&D doesn't offer very much in terms of variety or innovation. I mean, I can't say his argument is completely unfounded, but I do think that putting down the mainstream for being the mainstream doesn't really help much.
I've played some 5th edition, and I will play some more. Sure, it's not my personal favorite flavor of the game, but as I've said many times, the best system is the one the DM is excited to run. Roleplaying is such a complex and nuanced thing that boiling it down to just what system is being used is doing any game a disservice. Every group alters whatever game they play to their tastes enough that it can hardly be encapsulated simply by the name of the system it uses.
Personally, I like what 5th edition has done to the gaming landscape. For one, I think it did manage to somewhat heal the rift in the community caused by 4th edition. I think it's also done a much better job introducing new folks to the hobby. It has such a reputation of being a solid and approachable game that more folks are taking a chance on trying it out. And the ways you can pick it up are now quite diverse, from print books, to online systems like Roll 20 or D&D Beyond. And let's not ignore live play streams — even if you don't like it as entertainment in its own right, it certainly is easier now for a neophyte to get an understanding of what the heck a roleplaying game before they choose to try one out.
Yes, diversity in game systems is a good thing, and it would be sad if every gamer out there played nothing but 5th edition. But I'm not really seeing that in practice. I don't think conventions hare hosting more 5th edition than they used to host 3rd when it was in its prime. Plus maybe 5th edition is the gateway drug for more players to discover your esoteric dice-less diesel punk game, or whatever.
Like countless other brands before it, D&D has practically become the nom-de-plum of its own genre. Even if you are playing other stuff, it's sometimes easier to say "we're playing D&D" than "we're playing a fantasy roleplaying game" to the uninitiated. And maybe given how ubiquitous D&D has become these days that means the listener actually has some clue what the heck you're talking about, and maybe they even ask "can I play too?"
So I'd say, instead of "maybe don't play D&D", play more D&D. Try playing some D&D that's not D&D, but also don't harsh on folks that want to play regular D&D as well.