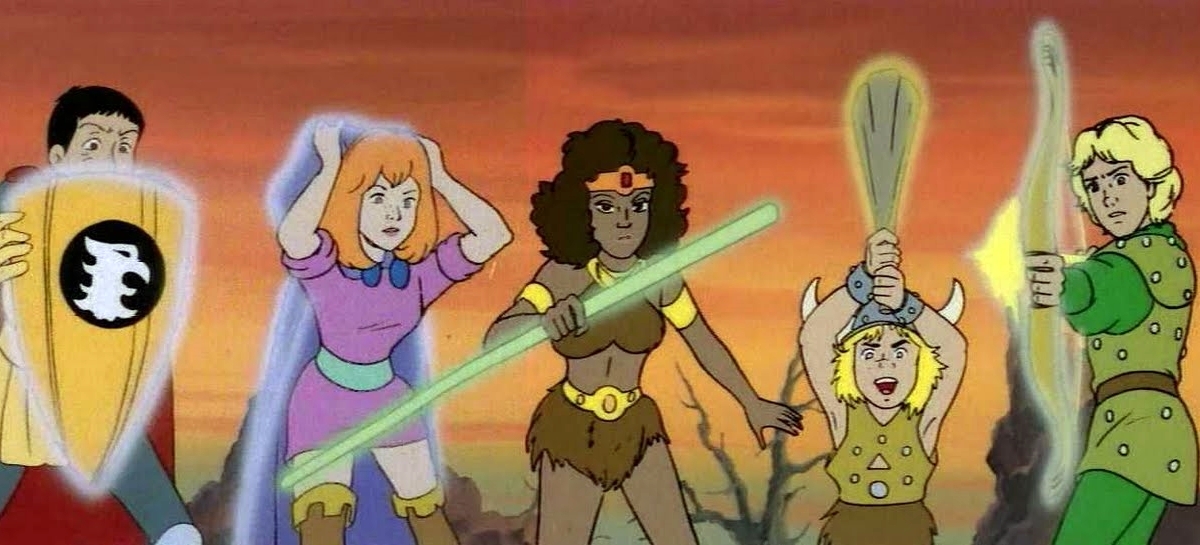 In my explorations of 5th edition I was a little surprised when I encountered the rule of magic item attunement. In my attempt to keep an open mind and explore the system before monkeying with it I ruled it as written. Now having seen it in action in several instances, I think I can formally say this is a terrible rule.
Before we get into it, let's look at what the books have to say. To start, here's an excerpt that I think covers the important mechanics of the rule:
Attuning to an item requires a creature to spend a short rest focused on only that item while being in physical contact with it (this can't be the same short rest used to learn the item's properties). This focus can take the form of weapon practice (for a weapon), meditation (for a wondrous item), or some other appropriate activity. If the short rest is interrupted, the attunement attempt fails. Otherwise, at the end of the short rest, the creature gains an intuitive understanding of how to activate any magical properties of the item, including any necessary command words.

5e DMG, p. 138
OK, rolled in there we see the default rule of magic item identification – take a short rest (1 hour) and you know everything about the item. Really? I can't stand this. It not only nullifies the enjoyment of identification through experimentation, but it even renders pointless other existing rules (eg. the spell Identify). Personally I think the former is a stronger argument and the same argument I'd use against the Identify spell existing at all, but for some reason folks I talk to take the "it ruins an existing spell" argument a bit more seriously and I guess I'll take what I can get.
So, most folks think the major point of this spell is to limit over-abundance of magic items by imposing a per-character maximum (3 attunements at a time) and to prevent players from sharing around a magic item in an unbalancing way. In fact, they give these arguments because we're out-right told them later on right in the DMG, in its advice on when to require attunement when creating custom magic items:
Decide whether the item requires a character to be attuned to it to use its properties. Use these rules of thumb to help you decide:
* If having all the characters in a party pass an item around to gain its lasting benefts would be disruptive, the item should require attunement.
* If the item grants a bonus that other items also grant, it's a good idea to require attunement so that characters don't try to collect too many of those items.

5e DMG, p. 285
I think that's all bunk. First of all, as DMs we already have our hands fully on the throttle for how many magic items the world and the players have. Secondly, I can't think of a single magic item that breaks the game by having the party share it around. What are we thinking of here, a ring of regeneration? In my own campaign I introduced a ring of regeneration which was even more valuable than you'd already assume because my critical effects had left many party members missing a limb, and it was the only way they had discovered to grow one back. I balanced it by simply changing its form factor, a technique I love for a variety of reasons. In this case it became an incredibly fragile crown of thorny branches, which the party ended up building a protective chest for and defending like it was another party member. Taking the thing out during a high-stress situation (eg. combat) was incredibly dicey, and actually added a lot of good tension to the game. It certainly wasn't "disruptive". Is there some other magic item anyone can think of that's "disruptive" to share around? I'm really drawing a blank on this one.
Unfortunately the limits are not the only thing introduced with attunement – you also get the implied easy identification as mentioned before, plus you get a weird problem of adding a time delay between obtaining the item and seeing its effects. This actually breaks some interesting ideas for magic items, especially cursed ones. For example, in a recent game I played in the party found a magic sword stuck into a block, and a skeletal hand lying on the ground in front of it. Turns out the hand was a clue — the sword was cursed such that anyone picking it up could never put it down again. The previous owner had clearly chosen to sever their own hand to rid themselves of the thing.
That's not even my creation, but I think it's pretty clever and I'd hate to ruin it. How is it supposed to work with attunement? Does the stickiness not actually happen until the user attunes the item? But then the sword could get passed around before someone gets stuck with it — that really kind of ruins some of the flavor of the item. You can even see this in an item as simple as a ring of feather fall. The idea that a player could be wearing it and suffer a damaging fall because they haven't attuned it yet feels ludicrous. It also takes away an amusing scene of having the character drift to the ground of the next pit trap they trigger, as well as the sense of reward for risking putting the ring on in the first place (it could have been cursed) and walking around with it in case a beneficial effect reveals itself later.
So that's a lot of negatives – what are the positive again? Oh right, magic items are more special now because we've artificially enforced their rarity, a thing I could have already done during the content creation part of my game. Also I thing I could fix through in-game events (a special location only accessible by sacrificing a magic item, an enemy that destroys magic items, someone steals their item to use/destroy/whatever). In fact, the more I think about this, the more I think this problem only really comes up for a certain type of play — organized play.
I bet you this rule was put in place for things like Adventure League, where a given character is overseen by not one but many DMs, none of whom actually coordinate their efforts in any way other than their agreement to abide by certain standards. But couldn't we then have relegated this rule to the standards used by that system? I mean, surely organized play like Adventure League already has a list of "standardized house rules" or some such, right? Can't this go there and stop screwing with my campaign?
The loose guide-lines given above for deciding whether a new item should or should not require attunement plus the seemingly random distribution of which items in the DMG require it leave me feeling like this rule is little more than a band-aid over poor design. Furthermore, it feels very "video-game" to me, despite their attempts to fictionalize what it represents. I cannot find any good reason to want to continue to use it, and in my own games I'm very tempted to just strike it entirely.
Add it to the list right next to attacks of opportunity… but that's a topic for another blog.