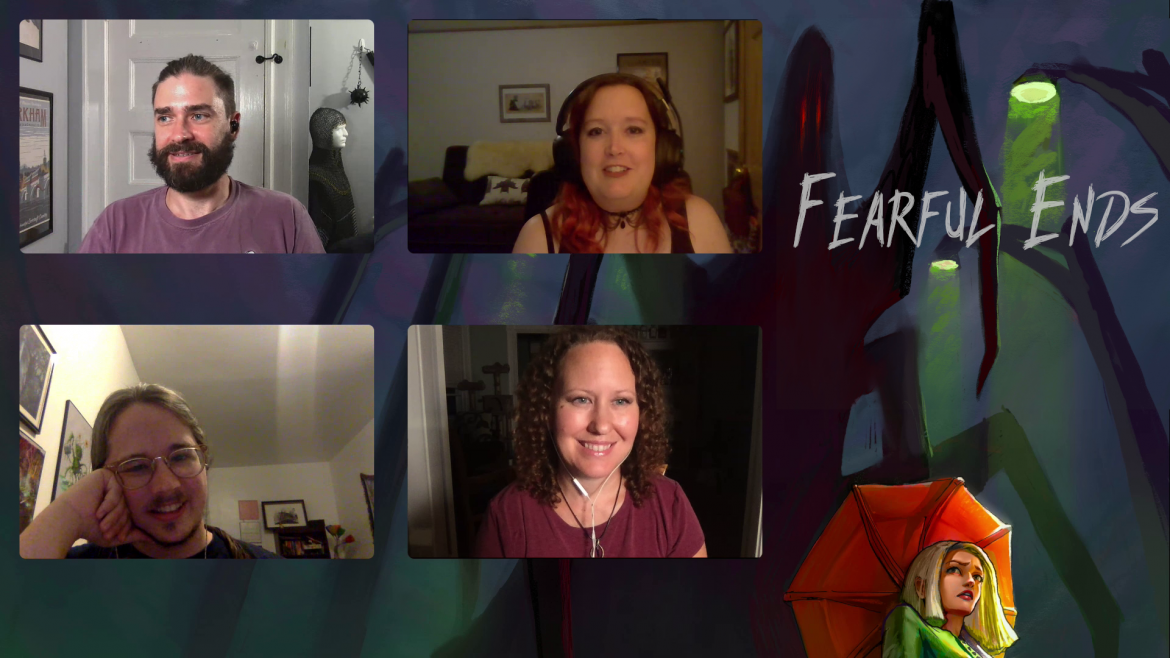 Last Monday I recorded an Actual Play of Fearful Ends. Many thanks to my players Colleen, Christian, and Tonya! I will do a little light editing just to remove the bits where we get confused by tech and there's a chunk of silence or bumbling about, and then post it to the Wandering DMs YouTube channel.
I'm hoping this will help those who don't know Fearful Ends get a better sense for how it plays. We played through the sample scenario which will appear in the back of the book, so once that's available potential GMs can follow right along as we play. And we even managed to squeeze in character creation at the beginning, no small feat for a run time of under 3 hours!
I'll post a link to the video here once it's available. Also look forward to the announcement of the actual kickstarter launch date very soon!