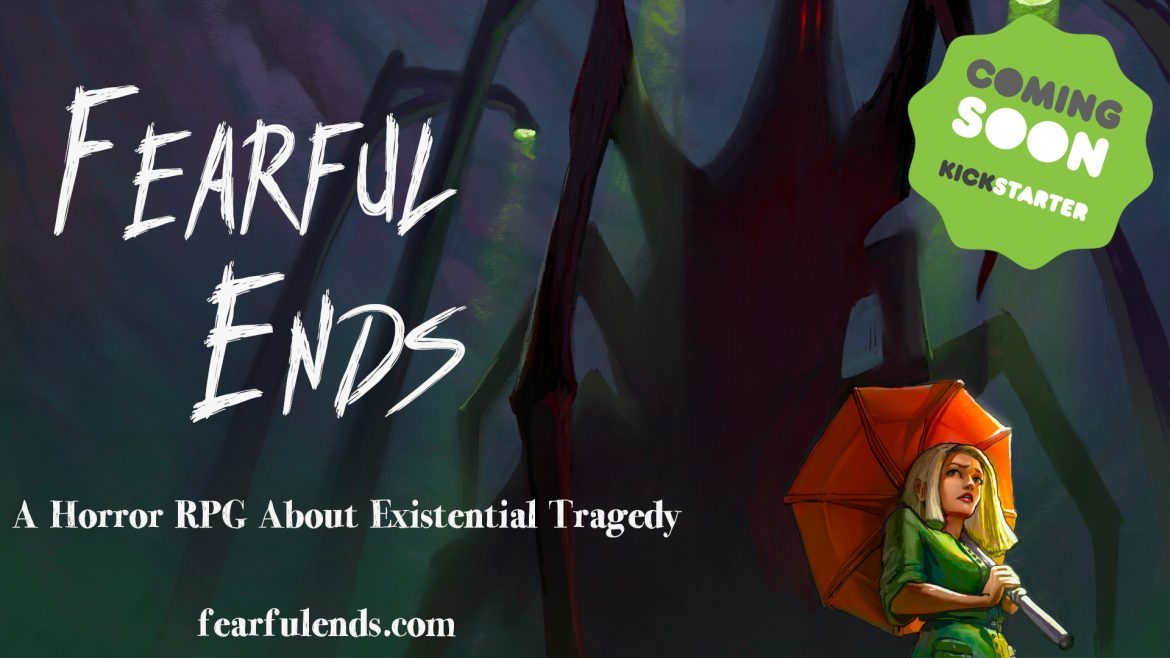 The official target launch date for Fearful Ends is Tuesday, October 3, 2023.
Holy crap it's happening everyone. Please check it out on Kickstarter and sign up there to be notified on launch.
https://www.kickstarter.com/projects/2057300167/fearful-ends
EDIT: The date has been pushed a little out to October, so that it will still be running during Carnage on the Mountain.