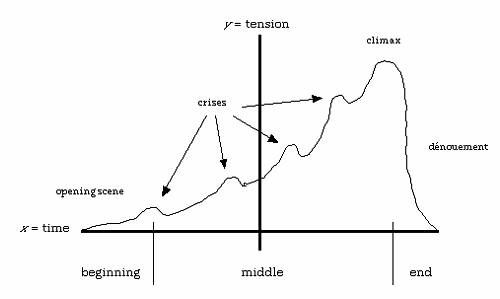 A former player of my campaign and good friend recently dabbled in running 5th edition, and reported back to me his impressions. One interesting thing that struck me was his dislike of the resting system. While I haven't played enough 5e to know how it feels in play, I will say that a rest system to regain resources between encounters appears to be pretty common in new school games. Certainly Demon Wars also has it, in fact likely an even more generous form of it, allowing the players to regain all lost resources with 5 minutes of rest (though there are "wounds" which stick around and reduce max values of all resources and require days of rest to regain).
This strikes me as evidence that new school games have a stronger focus on the pacing of a single encounter, possibly at the expense of or at least without regard to the pacing of a game-day, or delve into the dungeon, or adventure – whatever you want to call it. I think this is what makes me generalize that new school games are "combat focused" while old school games are "exploration focused". This is perhaps not the best way to phrase my thoughts, because it can come across like I don't like combat, and that's totally not the case. I like combat, but I like combat in my games to be snappy. I want many combats in a single session, and I want them to be part of a greater whole that is for want of a better word, the exploration part – the bit where we consider the dungeon as a whole, rather than simply a container for encounters.
Ultimately I don't mind the attempt to refine the pacing of a single encounter. I was recently chatting with Bryan Salvatore about Demon Wars, and had a kind of Eureka moment when he told me:
The melee combat is designed to create natural climaxes around the 5th turn (give or take depending on the party and monsters); the magic system is therefore designed to tie into that by creating spectacular effects at around the same time – so a normal combat flow with no trickiness (use sparingly) has monsters out of balance and vulnerable at the exact moment when the biggest boom is coming.
This really helped me come to terms with the way balance works for monsters, which is radically different from how it works for players for precisely the reasons mentioned above. I totally get it, and he's right, it gives the combats this natural crescendo of action with exciting stuff happening at a predictable point in the fight. This is actually pretty darn cool, and as GM I find I can now hook design of specific encounters into that very concept.
That said, what I really want is to have that same crescendo at a higher level of abstraction. I want to design dungeons where the party has a series of encounters that are increasingly dramatic, leading up to some kind of climax with the central element of the dungeon. For example, I want the players to have to fight some goblin patrols, and maybe a troll or two, before finally reaching the dragon's den. I want players to wade through multiple fights with mindless undead before reaching the Necromancer's lair. And I want players to take this into account when plotting their assault, to try and find ways to avoid the less consequential fights so they can bring the maximum fire power to bear in the final climax.
With complete recovery between encounters, we lose that moment of "sweet, this is what I was saving the fireball for." We lose tactics like mass invisibility or other stealth systems to infiltrate the enemy stronghold without alerting the guards. We gain more moments of high dramatic action where the combat turns on a good die roll, but we lose the preliminary set-up where the players create a cockamamie plan together that gives the context to why that die roll matters so much.
Is it actually possible to architect crescendos in individual encounters without sacrificing adventure-level pacing? Does the latter require attrition mechanics in player abilities, thereby ruining our ability to foresee the pacing of an individual encounter? Honestly, I'm really not sure if there is a way to have our cake and eat it too.