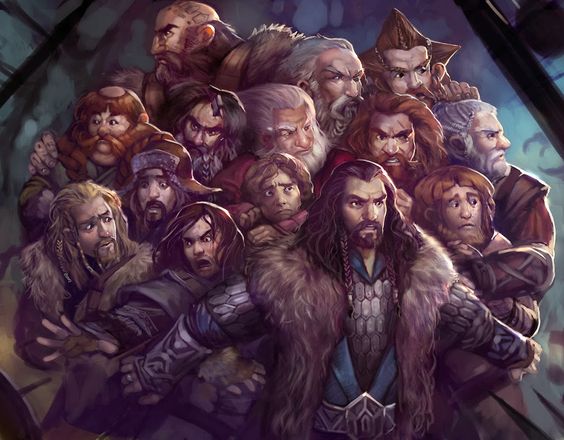 There were a lot of interesting things going on in the Bill Web game Dan and I played at GaryCon, but the most stand-out detail was of course the number of players. While we came to the convention seeking experiences rooted in the origins of the hobby, this one caught us by surprise. Of course, very large player groups is called out right in the Scope section of the original version of Dungeons of Dragons (Volume I, p. 5):
Number of Players: At least one referee and from four to fifty players can be handled in any single campaign, but the referee to player ratio should be about 1:20 or thereabouts.
This is the first really dissonant concept in these rules that a modern reader comes across, and it's easy to dismiss. Having seen a game this big in action now, Dan and I couldn't help but ponder what it would be like to run a game for 20+ players. We quickly fell to analyzing other practices we saw Webb use at the game, and whether we felt these were key to running a successful large game. Here's a quick run down of some of our thoughts:
No Caller
Webb did not use a caller, and I only bring that up because the idea of a caller is another thing in original D&D that is somewhat dissonant with modern play. Many of us therefore associate the two – that a caller must be necessary for enabling such a large group. While I have seen use of a caller keep larger groups better organized, Webb clearly demonstrated that it's not a requirement. Michael Mornard posted some interesting observations on playing in Gygax's campaign and the use of a caller, which hints at leadership but focuses more on mapping, and does not touch on group size at all. I would therefore classify a caller as complementary but not required for a big game.
No Mapping
Webb completely removed the exploration part – the map was already laid out on the table for us all to see and use as a communal tool for strategizing. That's not to say there were no discoverable secrets. Parts of the map were unreachable and we supposed there must be secret passageways to reach them. There were traps to avoid, and there were cases where hidden rooms existed attached to rooms on the map that we had to discover. Actually, I've used the technique of an imperfect or incomplete map with players before and I do rather like it. The major advantage of what Webb used I think was really the scale – the map was huge and easily visible from a distance. Having a player map the dungeon would focus that detail into a single page of paper, and thus a large portion of the players would be unable to engage with it. This strikes me as a really good technique for dealing with a big group of players.
No NPC Interactions
There was never a key NPC we had to talk with to move the game forward. Again, this often focuses the attention on a single player which gets worse the more players you have at the table. Now, I'd be hesitant to completely remove the all aspects of NPC interaction from a game. I love when players do stuff like charm one of the goblins to grill him about where the treasure is hidden. That said, I'd make sure these are light quick interactions and not long drawn out conversations between the DM and a single player.
No Party Splitting
We were strongly discouraged from splitting the party, which I think we all saw as wise. While party splitting with that many people may actually be tactically sound, without multiple DMs only a single group can proceed at a time. You're optimizing the in-game time at the expense of real time, which I think is the wrong direction for a big game. Now, we did have moments where a single player went ahead to scout or some such, but in those cases all the players still listened in so we could simply gloss over "and then he returns and tells us everything he saw." It helped that our scouters were good about not getting involved or into trouble – simply observe and report.
Off Book
This is my favorite part of Webb's style. I suspect it was a combination of memorization of simple facts (location of treasure, monster, and traps) plus a lot of improvisation. Dan wrote a post about Gygax's thoughts on this, including a classic photo that suggests he too had minimal notes with a heavy dose of improv when running. I do this a lot already – many of my convention games are written as one page dungeons. Also I imagine with a big group they'd actually cover less total ground, so perhaps that means you need even less material. I'm not sure I could pull off going completely off book, but if I were to run such a game I think I'd want to do it with as minimal notes as possible and try to improvise as much as I could.
So, the elephant in the room is, would I ever run such a game? This is exactly the question Dan and I were asking each other which framed the above thoughts. I could imagine doing it, and I even find myself mildly curious about doing it. I'm not running off to set one up immediately, but if the opportunity presented itself, I might give it a whirl.
That said, I suspect the logistics of organizing such a thing would be very difficult. My theory is that Webb's own game likely grew to its current state organically. It's in the format of an ongoing campaign that players return to with characters from past conventions. I could easily imagine that perhaps in the past there were fewer people at the table, but as word got out about how good the game was it attracted more and more people. Or maybe Bill Webb is just such a well known character that he attracts a crowd at any convention he attends.
If I were to run such a thing, I would have to machinate the attendance numbers. I don't think I could run something at home and invite every friend I know and expect 20+ players to show up. It therefore must be done at a convention and thus include random players. I think it may help to have some plants in the player base that know what kind of game I'm after ahead of time and help cajole the other players into the right mood. If I just signed up to run a 20 person game and left it to the con to sort it out, I suspect I wouldn't actually get a full table, and even if I did they might be pretty confused about what the heck I was trying to accomplish.
That all sounds pretty hard, and my temptation to try it is not strong enough for me to go through all that effort, so this post is likely where the idea dies. But who knows what the future holds, and I'll be on the lookout should the planets align in such a way that trying my hand at a giant D&D game arises.