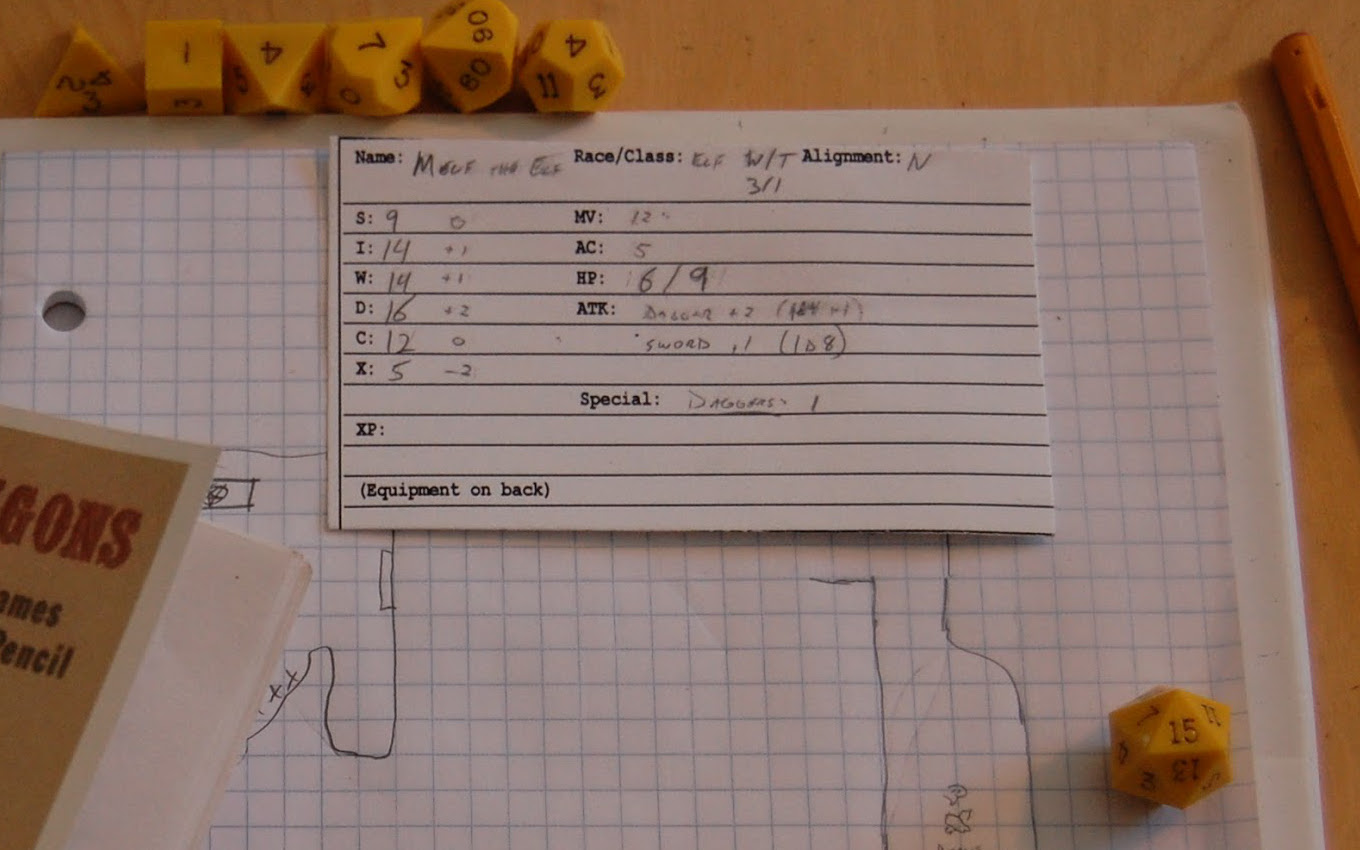 For my convention games I use a random generator to create all my characters. It started as a little bit of python code I slapped together to auto-fill my form-fillable pdf character sheets, but over the years it has grown and morphed. Recently I tuned both the character sheets and the code to produce OED characters, and explicitly made it a bit lighter on the spell section to go along with using the spell cards.
Well, this time around I thought it was time to slap some UI on the thing, so I wrote a little html to input all the options and show the list of characters generated. The randomization isn't always the best, so I can't just ask for 8 characters and get a perfect convention-ready party. I usually do a batch of 10 or so, chuck the truly terrible characters, and repeat until I have a good selection. Anyway, the point is, now it's all pretty and web-ified I thought I might share it. So here it is.
Now, this generator is highly tuned to what I need for conventions, so here are some notes lest anyone be surprised by some of the things it's doing:
It's OED

rules, so everything you'd expect with that (Target 20, no clerics, OED spell list, etc.)

Stats are rolled 3d6 straight, I have not incorporated Delta's ideas on increasing stats for higher-level characters.
I do not use Delta's stone-system for encumbrance, instead preferring my own expanded BX encumbrance system.
Generally class choice is made via:

If Int is in the top three of the character's stats and above an 8, it picks magic-user.
If Dex > Str, it chooses thief.
Otherwise, it chooses fighter.

Multi-classing is chosen if the player has the required stats and XP (elves are special-cased to gain their free level of magic-user per OED). Even then I drop the choice for half the eligible characters to make it a little more rare and allow more single-classed characters with high stats to make it through.
I use a somewhat lower prime-req requirement for multi-classing than Delta. I have it set to 13, not 16 as he recommends.
I don't roll money and spend it on equipment, I try instead to just give each character appropriate armor and weapons based on their classes.
Magic item generation uses a fair amount of random noise. Loosely defined, each character gets roughly 5 chances to get a magic item at 10% per level of success on each chance.