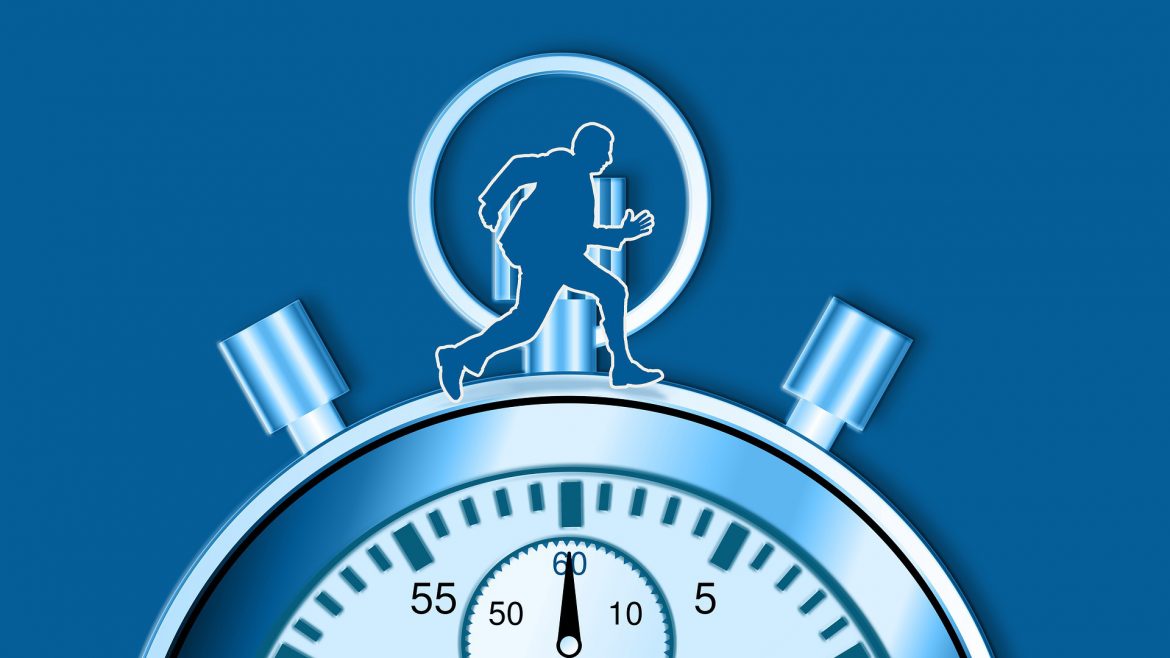 Today I finished Critical Role season 2 episode 74, and I noticed the players exhibiting a strange habit I've seen countless times in my own games. Specifically, it seems to me that most players have a lot of trouble managing two disconnected time lines, namely real world time and in-game time. It's not terribly surprising as that's a pretty strange concept to grapple with, but I find the counter-productive behavior it elicits quite fascinating.
So let's look at that episode of CR — and by no means am I bagging on their game here, it's just a convenient example. In this episode, the players discover their goal (the den of a white dragon) is 350 miles away from their current location. They are presented with multiple routes and methods of travel to get there, all of which will take several game days at minimum, and up to a couple weeks at the far end. The players then spend a huge amount of table time plotting ways to get around this. They come up with elaborate plans involving multiple hops of teleportation, they spend a lot of time negotiating with NPCs to get access to a teleport circle, and call in favors and spend a lot of gold to pull it all together. The net result is that the session is over just as they finally reach their destination. I was left with this question – why didn't they just start walking?
I suspect that most players have this tendency to see game time as precious, even when it is clearly not. As far as I could tell the group wasn't in any particular time crunch to complete their task. Sure, maybe there are some risks in travel, maybe they'll encounter some monsters or something along the road, but I suspect they'd have spent a lot less total real world time getting to their destination than they did. Had they just started walking right away, they might have gotten to fight the dragon before the end of the session, or if not I suspect it would have been because they had an exciting encounter with something else along the way. Instead they saved themselves two or three imaginary weeks by spending a lot of play time in negotiation and debate.
OD&D (or specifically OED) brings this issue to up frequently due to the slow rate of natural healing. Players often seem very hesitant to spend weeks of time between adventures recuperating, even though the cost could be as little as a couple minutes of table time. "You spend three weeks relaxing in town and enjoying the comforts of home." There, bang, three game weeks have passed, and everyone heals up.
Sure, there can be some other in-game costs to doing this. Presumably one must pay basic upkeep costs for the time passed, though I would expect this to be fairly minimal to experienced treasure seekers. Possibly the DM will also introduce some new elements as a result, as it's not like the world stops moving while the players sit on their laurels. Depending on how the players left things this may be undesirable, as their enemies could further plots or increase defenses, but I feel like this is rarely the thing that prevents the players from taking some R&R time. I suspect far more often this kind of activity is rejected due to "not wanting to waste time". Unfortunately that's just what it actually does – it wastes valuable real world time in deference to near valueless imaginary game world time.
I fear Ten Dead Rats will inherit this problem, possibly even more so than OD&D since magical healing is even less accessible. We're now five sessions in and already half the party is nursing grievous wounds. Will they even think of stopping somewhere and just taking a little down time to recover? I'm not sure. I'm a little worried experience in other games where recovery is near instantaneous in game time may be warping their expectations.
But as CR shows us, this is not an old school vs. new school problem. Even in 5th edition we see players spending tons of real world time trying to save their characters a few imaginary days of imaginary drudgery. My advice to players everywhere is this – give your characters a break! Look at game time as a resource just like any other, and start spending it.
As computer RPGs have taught me over and over again, completing the game with the most unconsumed healing potions does not increase your score. Game time, just like healing potions or in-game currency (another thing players love to horde) is a resource that should be spent. Sure, spend it judiciously, but spend it anyway. Be willing to let your characters have a boring couple of weeks sitting around the house. The in-game clock will move at a variable speed to ensure that the most real world time is spent on the exciting stuff regardless.