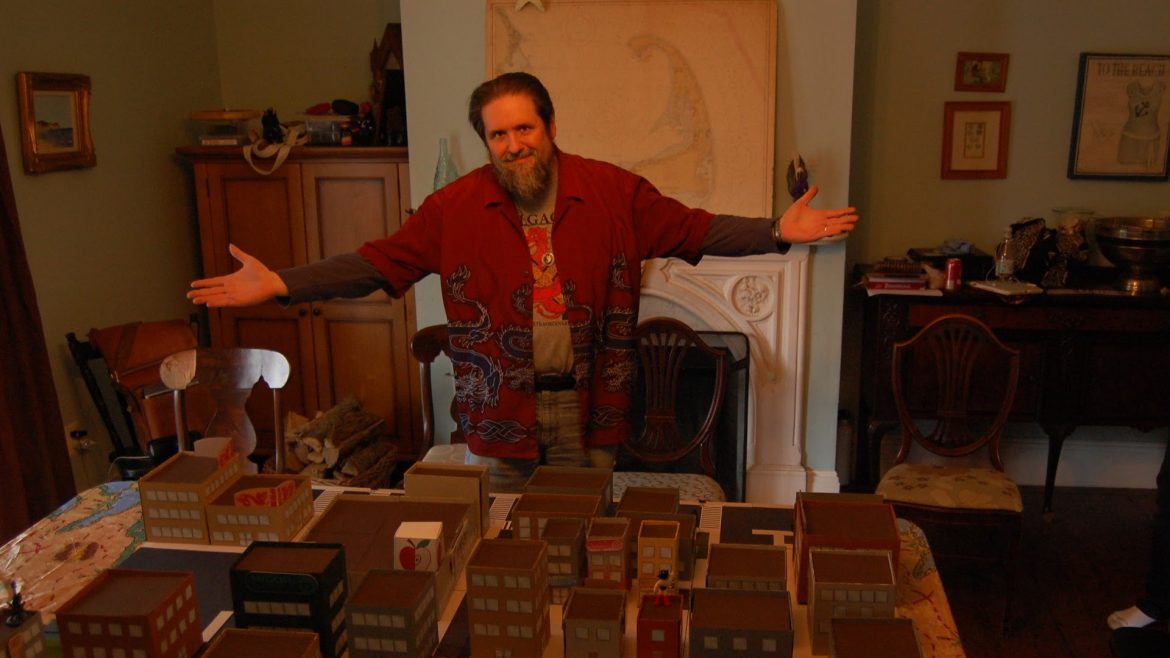 My most estimable partner in crime, Dan "Delta" Collins, has written up a truly heart-warming memorial to our mutual friend B.J. Johnson, who sometimes appears in the comments here under the moniker BigFella. B.J. was the third point of our gaming triad, formed when the three of us met back in '99 and all-too-briefly worked together at the same video game company. Even though we went our separate ways, and lived in separate states, our bond through gaming was incredibly strong and we kept in touch both virtually and at least once a year in person at our house convention HelgaCon.
Dan has done an excellent job of featuring BJ's work, so please go check over there to see the highlights. BJ was an amazing artist, and as Dan points out, insanely productive. I too remember the end of games when BJ would pull out all the stuff we didn't get to see. Each four hour game he ran always had enough material under the covers to fill a year long campaign easy. It was spectacular.
So let me instead just wax nostalgic for a bit on my memories of a truly dear friend, whose loss has taken us all quite by surprise. He was my co-pilot on our trips down to HelgaCon every year. He would fly in a day early and take the passenger seat in my packed-to-the-gills car full of gaming material. The drive would just fly by as we spent the entire time geeking out over all the gaming stuff we had planned, and hoped to plan for the future. Honestly, this April I don't know how I'm going to handle that drive solo.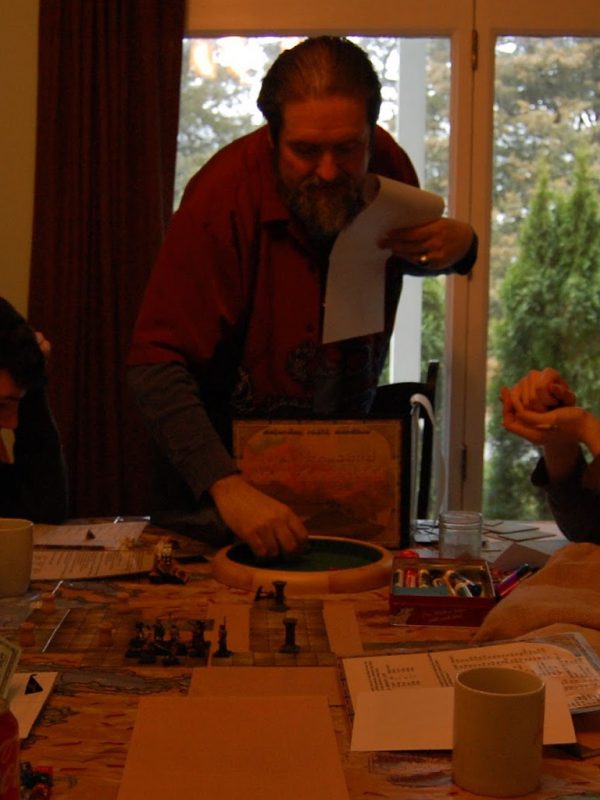 If you dig into the oldest posts on this blog, way back in 2010, one of the first recurring topics was the new Labyrinth Lord campaign I was starting. It was my first serious dip into the world of old school gaming, and at the time BJ was local and played the character Deacon Silver, a mountain man cleric with a silver-stringed mandolin. BJ posted play reports on his own blog, and they were so well done that I made a kind of murky mirror ruling that they actual existed as books in the campaign world – "The Chronicles of Deacon Silver". When our mutual friend Mike who was playing in that game moved out West, I created a hand-bound book of those posts as a going away present to him, a sort of real world prop representation of an artifact in our game. I hope Mike still has that book and continues to treasure it.
As Dan points out, BJ's commentary in our July live play was consistently on point. If you watch those videos, I recommend doing so with the chat replay on so you too can delight in his pithy remarks. It was BJ's dear wish to make it out to be a player next year, and I told him there would always be an open seat for him at any of my games.
I will also miss the unique opportunity he provided of getting to play side by side with Dan – something that really only ever happened when BJ ran games, as one of the three of us is always the DM. Dan and I got to invent a pair of brothers with a very strong sibling rivalry in his Thousand Year Sandglass campaign, which to this day is one of my favorite characters I've ever played.
Well dear readers, I'm sorry if this post was really more for me than for you. Honestly this blog has been a little sparse recently, partly because I've been so distracted with other projects, but also because I've been dealing with this news. I hope I can get back to writing silly magic item descriptions or new ideas for running your games, but I realized I had to get this post out of my system first.
BJ, my friend, I miss you incredibly, and will think of you every time the d20s hit the table.