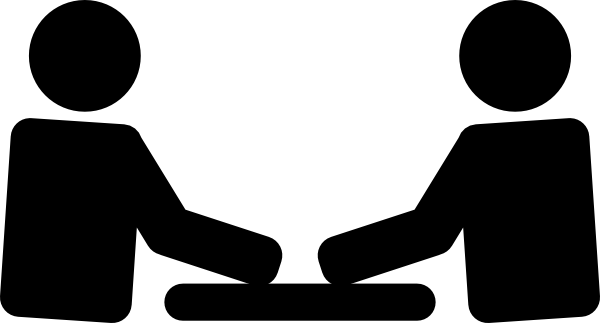 With the holidays approaching my gaming group will be going on a short hiatus. Our usual Sunday night game time directly conflicts with both Christmas Eve and New Years Eve, though honestly I think pretty much every group I've played with over the years has experienced a slump during the holidays. It seems counter-intuitive: shouldn't extra time away from work lead to more gaming?
Looking towards that time off alone with my darling wife, and looking for gifts for other couples on my list that are likely in the same boat, I found myself reviewing two player games. Now, Jenn is pretty picky about games so I know there's probably little chance I'll convince her to play anything, but it's an interesting mental exercise, and there are gifts for others to be bought, so away we go:
This game is the easiest sell for Jenn. Probably a little more main stream than you'd expect on my list I'm sure, but this is essentially our scrabble. Growing up scrabble was the board game my parents brought on every vacation and would play together on beaches, by the sides of pools, etc. I don't know why exactly scrabble never really struck me. But I digress, Rummikub is a great little game, combining the tile laying / board manipulation of scrabble with the pattern matching of a rummy card game. It doesn't take long to play and it's pretty engaging, when it's your turn at least. Casual, quick, and I think better with just two players though it can take up to four.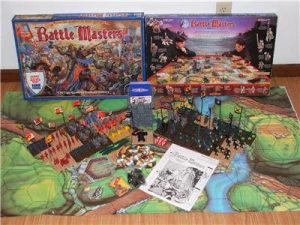 I love this game. It's out of print but I have two copies. It's completely two player, and it's basically the board game version of Warhammer Fantasy Battles. The only real down side is the scale. I know it was a selling point, but the giant 5′ square playing surface is a breaking point for really playing this a bunch. There are other two-player battle games that did a better job on this front, like BattleLore, but that games goes the opposite direction I think of becoming too complex. I started a project a while back of making a miniature version of Battle Masters, which I hope to some day return to, but I may have let the scope of that get a little out of control.
Out of the box this is a two player game, more boxes can be added to bring it up to four, but I think it plays pretty darn well with two. It's story based, it's cooperative, it's Cthulhu – there's a lot to like about this game. Only real downside for me was the time to play. It took about three hours in our first game, now maybe that would come down with practice, but since it's so story heavy I imagine each game introduces new bits to figure out which I suspect would in turn keep the game duration long. It's hard for me to sit down to a three hour story based game and not start wondering why I'm not just playing a roleplaying game.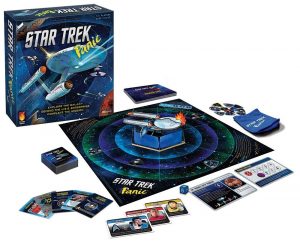 There are a variety of puzzly cooperative games that I think play well with two players. Of the panic games, Star Trek Panic is my favorite, but for a lighter game I'd recommend the original Castle Panic. The problem with Castle Panic, and a game like Forbidden Island, I think is that you start to feel like you figure out the puzzle and soon there's not a lot of tough choices to make. Like you could pretty easily start to write an algorithm to play the game for you. Star Trek Panic I think adds enough stuff to really feel interesting to me. Oh, and, like all my really favorite cooperative games, it's super hard. Which of course means nobody will ever play it with me.
I have a few others that I think will be fun, but haven't had a chance to try out yet. Above and Below looks pretty neat and in fact is sitting on my shelf just waiting for a chance to be played. Mr. Jack also looks promising, but I know very little about it. What else? Anyone got any good recommendations for lighter fair, two-player games?