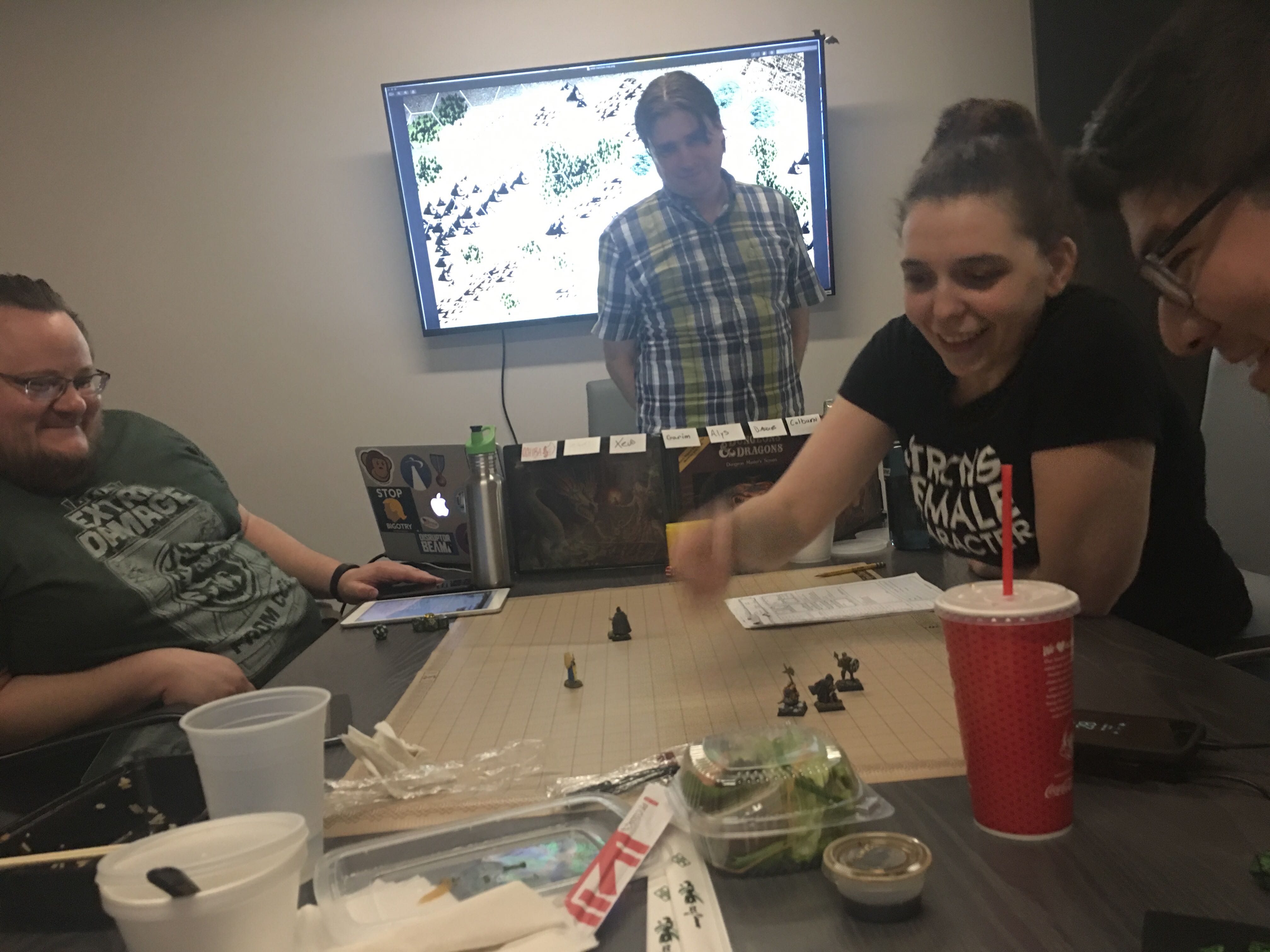 We played our first West Marches game last Wednesday, and I think it went reasonably well. It was my second attempt at running 5th edition, and the first time I had played any game with most of these players. One of the interesting things about running West Marches I think will be the varying composition of the group in terms of roleplay experience. We had old school grognards, well versed 5e players, and some complete neophytes to the hobby at large.
One thing that really threw me was when one player asked at the start "how much RP should we do?" Thankfully I had watched some Critical Role and was not thrown by the casual use of the acronym, but I still had no idea this was an optional component of the game. To me, it felt like someone sitting down to a poker table and asking "how much gambling should we do?"
I suppose some folks must play it more like a tactical board game? I've never personally seen that, though now I wonder if maybe I have and simply incorrectly identified this style of play as lack-luster DMing. Ultimately, I answered the question with a surprised "Um, lots? Yes, lots."
Another interesting comment came up during character creation when I had I to veto someone's character when they used some weird optional cat-person race. One of the problems with D&D Beyond is that it's not always clear where certain options are coming from. Partially I didn't want the cat-person because of my general dislike of weirdo races, but also because I know I'm going to be asked to know how a lot of abilities work. It would be nice to know that I can just study the Player's Handbook and have reasonable coverage on how various characters are supposed to work.
The player in question is a good friend and long-time roleplayer, so it wasn't contentious at all. The comment that really intrigued me though was "Oh, I wasn't sure how silly this game was going to be." Humor level in your D&D game is actually a fascinating topic as I turn it over in my head. Yeah, I could see that playing a cat person could in fact be hilarious — anyone that's seen Will Ferrell's SNL audition can attest to that. But it's a bit over the top for what I want in my game, which is odd to say, because I definitely do like humor in my games.
With a little thought, the best I could come up with was that I'd like a "Jack Vance" level of humor in the game. L. Sprague de Camp or some Terry Pratchett probably work as well. I immediately think of stuff like The Fallible Fiend or The Eyes of the Overworld. I think books like this tickle me by finding very funny situations in settings that are otherwise taken fairly seriously. Maybe the problem is how dated my references are. Are there any modern authors writing stuff like this?
Well, regardless, the West Marches game is off to a good start. However I think the next step is the hardest – what we really need is to see some chatter about the game to kick-start that motivational feedback loop. I'll be eagerly watching our group chat to see what happens.