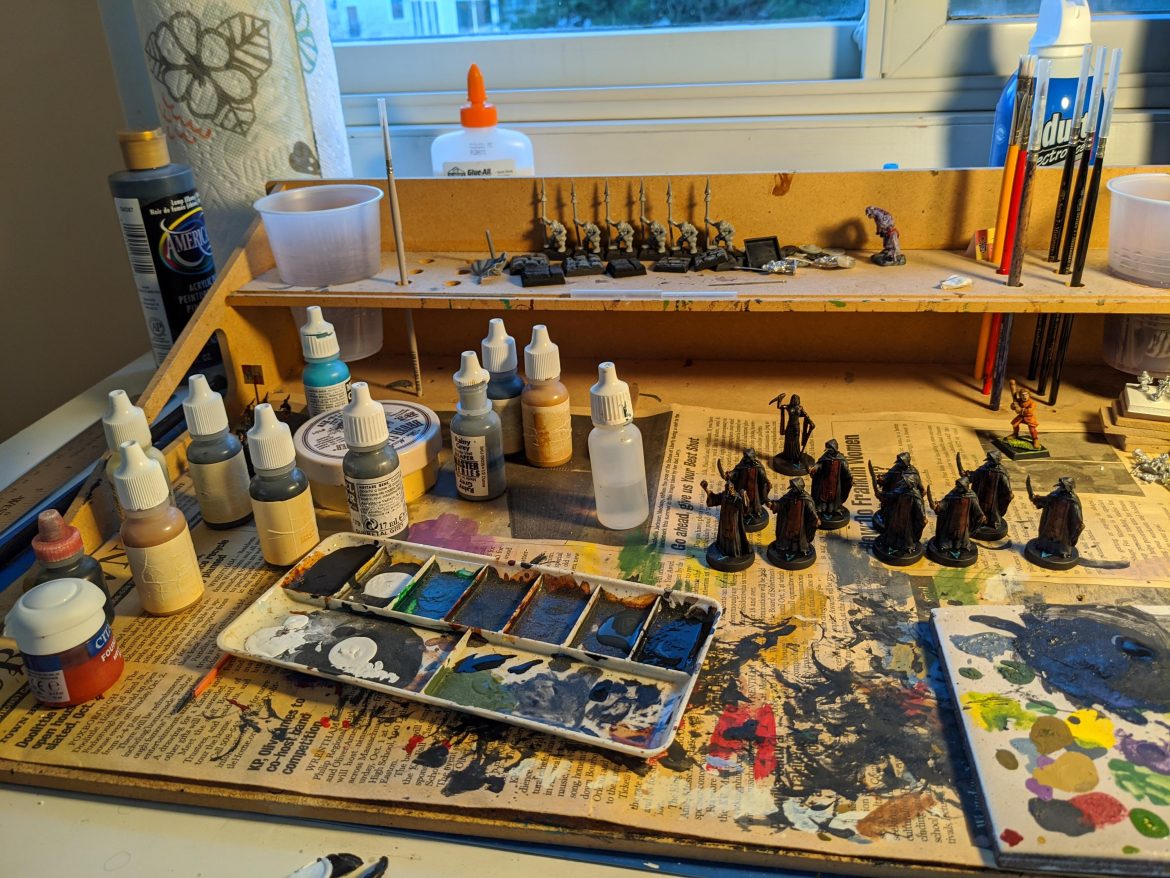 Enjoying some time off and preparing for PAX Unplugged, I found myself painting some miniatures this afternoon. This is especially strange for me as it's been literally years since I last painted a mini. I don't use them much in my games anymore, and I've even been selling stuff off on eBay. But for whatever reason the mood struck me, so I decided to see how my paints were doing.
I have a decent collection of Vallejo paints which I've owned for many, many years now. I fully expected they'd be completely dried out and useless. I certainly didn't imagine that I'd actually be able to sit down this afternoon and paint a mini, never mind 10 cultists from my copy of Fortune and Glory: Rise of the Crimson Hand.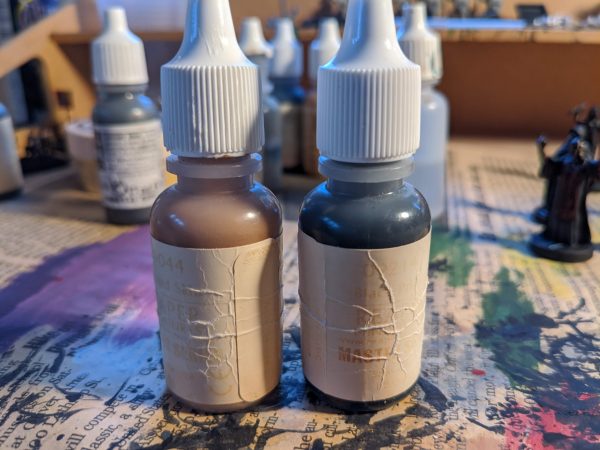 Most of the labels on the jars are so faded you can't read any of the text anymore. I did have the foresight to put a pewter skull in each pot to act as an actuator, and shaking them I could hear some liquid sloshing around. I had to use a needle to un-gum the tip, but once I did I was amazed to see usable liquid paint emerge.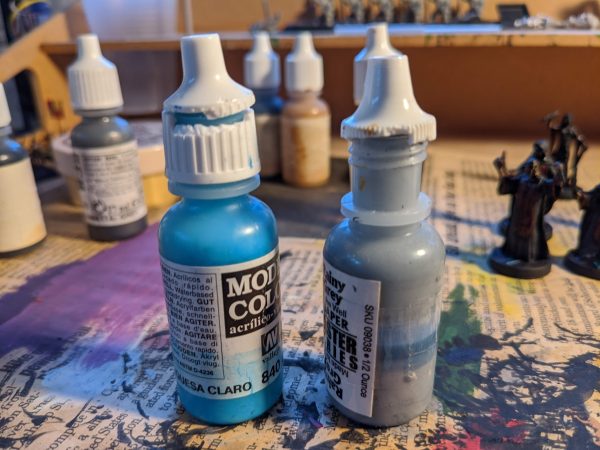 On a few of of the pots, as I opened them their plastic caps had become so deteriorated they just disintegrated in my hands. Despite this the paint was still usable, though now I'm not sure what to do to store it with busted up caps. I started thinking I should go online and order some empty jars to transfer the paint, but really, I should probably just buy new paint at this point.
Somehow though, I feel like I have to keep using this paint until it becomes no longer possible. It feels wrong to replace it now that I've found so much of it is still usable. I guess that means I have to start painting more minis again. Crap.