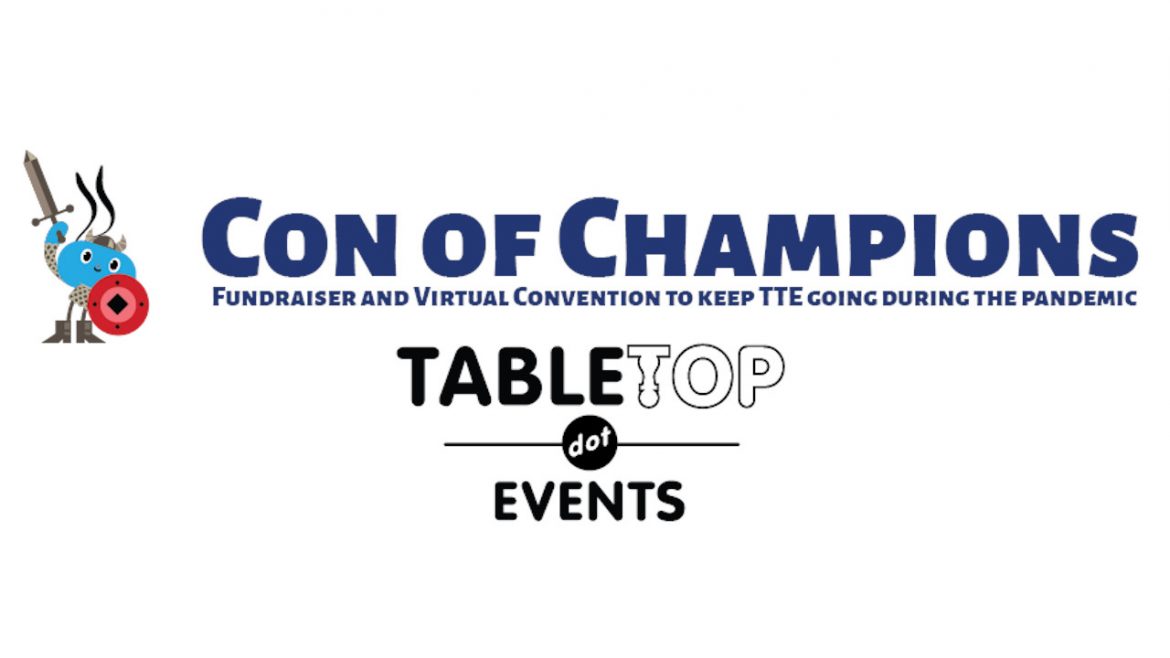 Hey folks, I want to quickly blast out some info about a great piece of software made by a little company that's on the verge of collapse. Tabletop.Events is used to drive a lot of local conventions around here, including TotalCon, Carnage on the Mountain, and even GaryCon. Heck we were intending to use it ourselves for Rising Phoenix Game Con, but now all that is at risk.
A few days ago, Tabletop Events posted their official Covid-19 response, which included the devastating news that they were planning to shut down their site as of May 1. Between all the cancellations and little hope of any new conventions bringing in revenue any time soon, they did not see how they could possibly keep the lights on and the servers running. This is a huge blow to small convention scene.
Naturally a response to rush to Tabletop Event's aid was quickly raised, and now there is hope. Tabletop Events is hosting a virtual "Save Our Convention" Convention, called Con of Champions. They need to raise the paltry sum of $56,000 to keep the company afloat through the end of the year, and are well on their way.
The convention is set to run May 23-25. I urge you to buy a badge, run an event, or just help spread the word. Let's do what we can to help this company weather the storm. And heck, maybe you'll even get to play some fun games as a result!