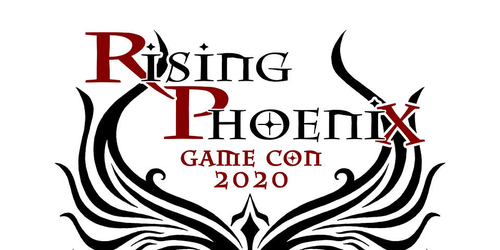 There's a new game convention coming to the New England area – Rising Phoenix Game Con. Not only is it super cool to have another game convention sprout up in the area, but I'm also personally really excited to announce that I'm on the board of directors. The convention will be held on April 17-19, 2020 at the Doubletree by Hilton Hotel in Milford, MA.
If you're interested in obtaining a room, I highly recommend you do so through the links on the Rising Phoenix Game Con site. We have booked two blocks of rooms, with one specifically ear-marked as the quiet zone for those who need their sleep. This will be particularly amusing for those who remember the saga of my sleep deprivation around TotalCon of 2011, and the turn-around when I joined the partiers in 2014. And yes, those very same people are my fellow board members, so it's no wonder we're so cognizant of need for a designated quiet area.
So what are you waiting for? Go check out the site, book a room, and start prepping some games to run. I'll see you there!