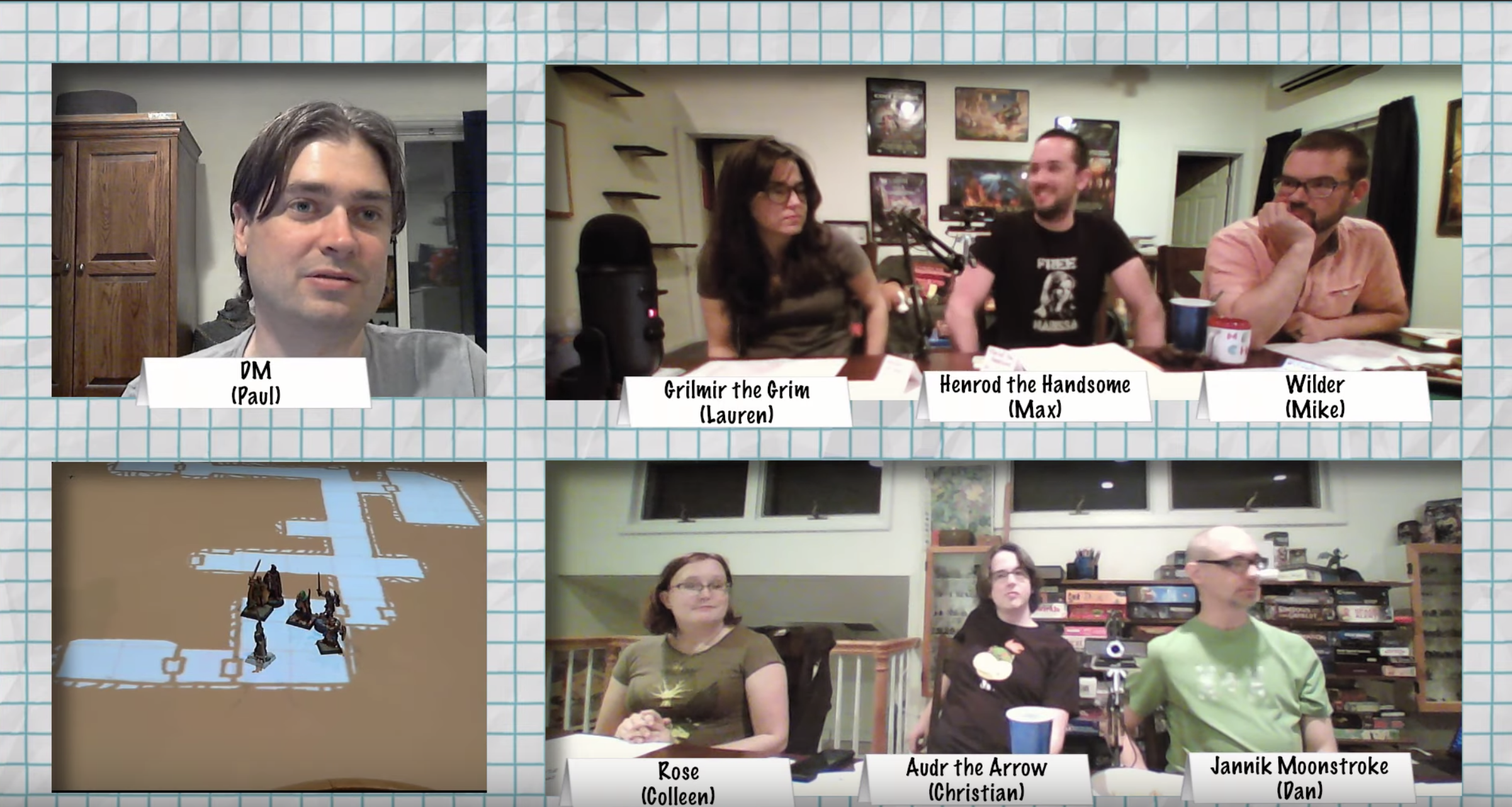 I am alive, but barely. I am totally exhausted and I suspect I will fall asleep well before sundown tonight. Thank you so much to my brothers Max and Christian, and my good friends Dan, Lauren, Mike, and Colleen for making my birthday such an epic affair. We played D&D for four days straight and it was glorious.
Dan and I, as I'm sure you all know, host a youtube channel called Wandering DMs where we've been live streaming discussions on old school D&D and tabletop roleplay in general. We recently started simultaneously casting our twitch channel as well. And so we decided this year for my birthday we'd live stream our traditional D&D marathon that is my birthday party.
We streamed a grand total of 24 hours, 13 minutes, and 16 seconds of D&D. The archives are available for now on twitch, but more permanently on youtube, where I've created a special playlist of the whole thing. Or, if you prefer, here is an index of all the sessions:
As our first ever live play stream the tech was a work in progress. The cameras I'm glad to say generally worked pretty well, despite the occasional elbow bump. The audio took us a little while to iron out. I'm afraid the first three parts have some unfortunate reverb in the audio, but by part 4 we managed to fix it.
We had a great time, and found the streaming to be a pretty enjoyable addition to our game. We especially liked poking in on the chat now and again and seeing what our friends online were saying about the game. I think there's a good chance we'll look for future opportunities to do more of this, though perhaps not so much all in a single go.
I will likely have more analysis of the dungeon to post in the coming days. It was the second half of Dyson's Delve, should any of you like the DM's experience of following along as the players explore it.
Now I have to go see if I have enough energy to put away all the gaming materials and A/V equipment before I pass out.