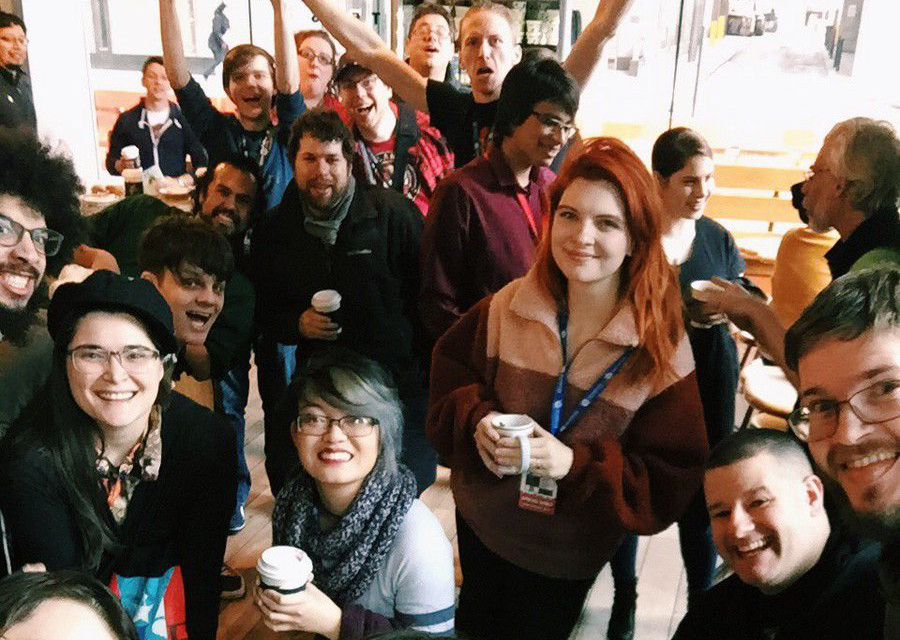 The last thing I want to review about my trip to PAX Unplugged is the professional networking angle. Honestly, it's this aspect that tempted me to go to PAXU in the first place. Calling it "professional" feels a bit disingenuous to me as I write it, maybe that's just the imposter syndrome speaking, but "creator" is a term I've recently come to embrace. I make a lot of RPG related stuff on the internet – this blog, Wandering DMs, Insanity Cards, and now my DMs Guild publications, so having a general term to encompass all that suits me pretty well.
At D&D Live I was awkwardly made aware that much of the D&D / TTRPG Creator scene is on Twitter, and so I joined. As a result of being so late to join Twitter and under that specific context, my Twitter experience is I'm sure very much an echo chamber of my own creation. It's full of other RPG creators – streamers, writers, influencers, etc. It's also an incredibly supportive community, and has encouraged me to do more and set my sights higher, which is pretty darn exciting.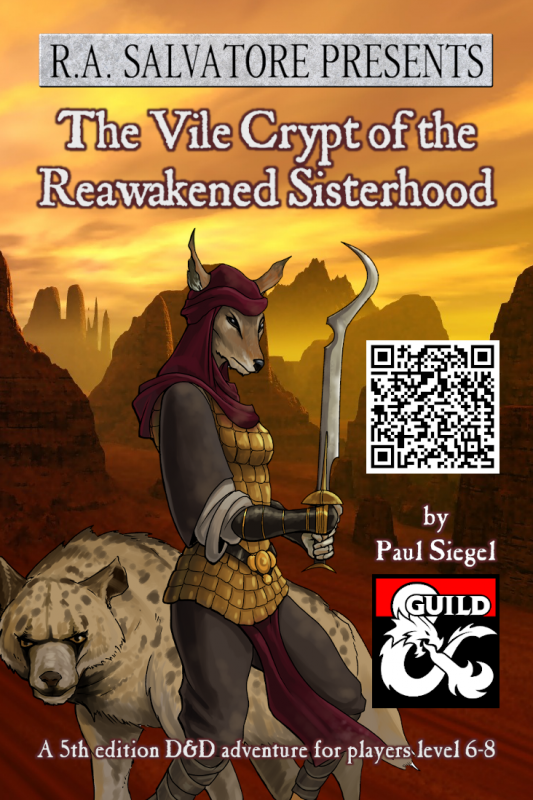 And so I went to PAX Unplugged with a bag full of business cards and this post-card ad that I made for my recent DMs Guild work. I wasn't sure where I was going to get to hand these things out – in the past I've discovered that the enforcers at PAX East don't appreciate it if you hand out ads while roaming the halls, and I assumed it would be the same at PAX Unplugged. I thought maybe I'd hand them to players at games I ran, or maybe DM's Guild or Wizards would have a booth where I could leave a stack. None of this came to pass, but I was still really glad I had them, and will have them at future conventions.
I also had invites to two events completely unrelated to PAX itself – an influencer's party on Thursday night, and a DMs Guild meetup early Saturday morning. Unfortunately I was destined to miss the party, as my train got stuck in New Rochelle for six hours.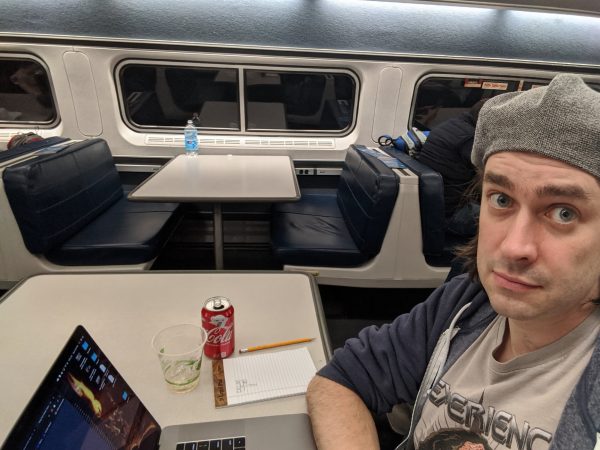 Yeah, you read the right, six hours. It was maddening. I took to Twitter to complain, and was surprised to discover a few other PAX attendees were also stuck on that train with me. Unfortunately I only found that out in the last hour of the 11 hour trip, or else I would have tried my very best to wrangle them into a D&D game. However, it was nice to make a few more virtual connections while stuck on a train in New Rochelle.
The DMs Guild meetup, on the other hand, was brilliant. Sure, it was totally one of those things where you're crammed into a coffee shop with a bunch of people you don't know, trying to introduce yourself while not sounding like a moron. It was awkward and uncomfortable and fantastic. My silly postcard ad, which I'm not certain generated very many sales, was an excellent ice breaker and a great way to name-drop R.A. Salvatore without sounding like a total d-bag.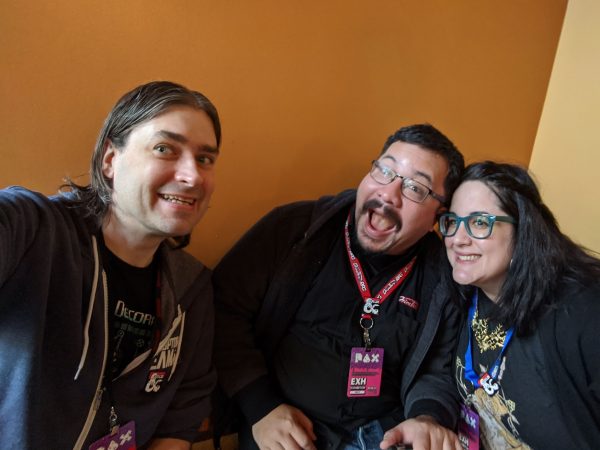 At one point I found myself sitting down with two employees of DriveThruRPG and getting all manner of advice on how to promote my work. Those 20 minutes with Meredith and Chris were probably the most valuable 20 minutes of the entire weekend, and I'm super grateful to both of them for it. I have lots of ideas now for more stuff I want to write and more ways I hope to promote my work.
Besides the meetup itself, the panels and random hallway discussions were great for learning more about what the stream watching audience wants. Wandering DMs is about to start its second season, which I think is going to blow season one out of the water. Dan and I are also really excited to dip our toes more into live play, and if you watch our PAX Unplugged review episode you'll discover we come up with a crazy idea for a new show near the end. What felt like a lark in the moment has actually started to gather some steam, and at the time of writing this I have some real tangible reasons to think this show might actually happen. If you're reading this and you listened to our idea and think you might like to be a guest on that show, please get in touch!
So as I mentioned earlier, the opportunity to interact more with the creator community face-to-face was the original catalyst of my deciding to go to PAX Unplugged. I honestly did not know what to expect from it at the time, but I knew it would be really interesting. Ultimately the actual experience was much more than I imagined when I signed up. I would totally go again next year just for this kind of experience, but so much of it was spontaneous I'm not sure how I would go about planning that. Maybe I just have to go and cross my fingers that magic happens again.